No longer offering monthly rates.
Our big rig RV resort offers rates that are highly affordable for travelers passing through Central California or visiting local attractions. Flag City RV Resorts RV sites are mostly pull throughs, with some back-ins. All sites have the same rates.
Because of our reasonable rates we're often full. Please make reservations in advance to ensure your site! Our Reservations Agents will select the best site available to meet your needs.
Rates Include
Full Hookups
Utilities (Water/Sewer/Electric)
Cable TV
Wi-Fi Internet
Picnic Table at Each Site
Please visit our facilities page for more details about site sizes.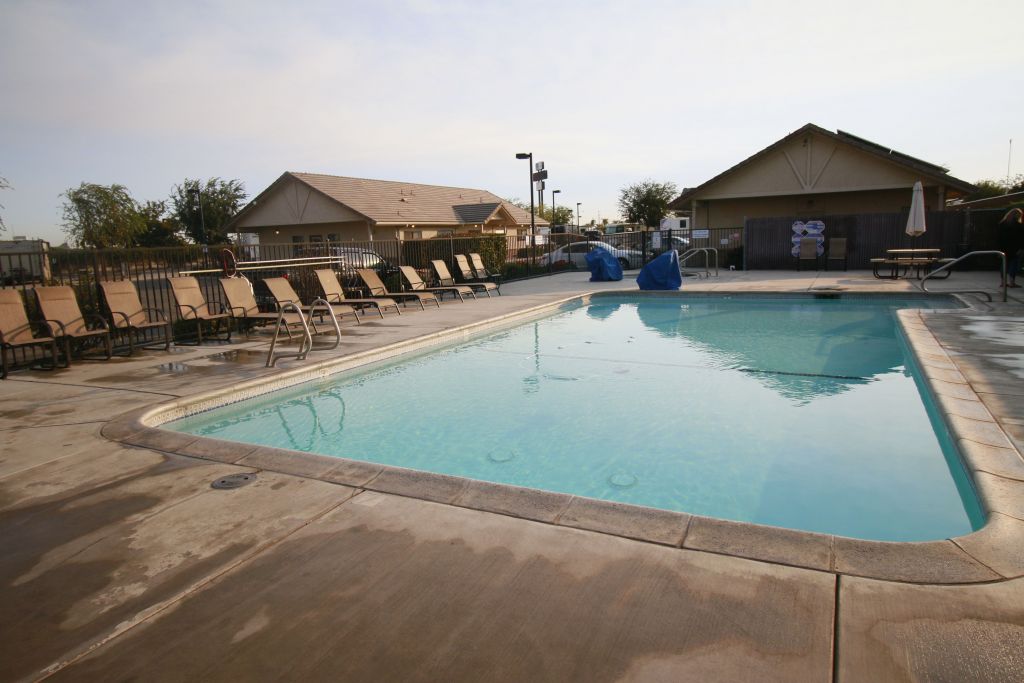 ---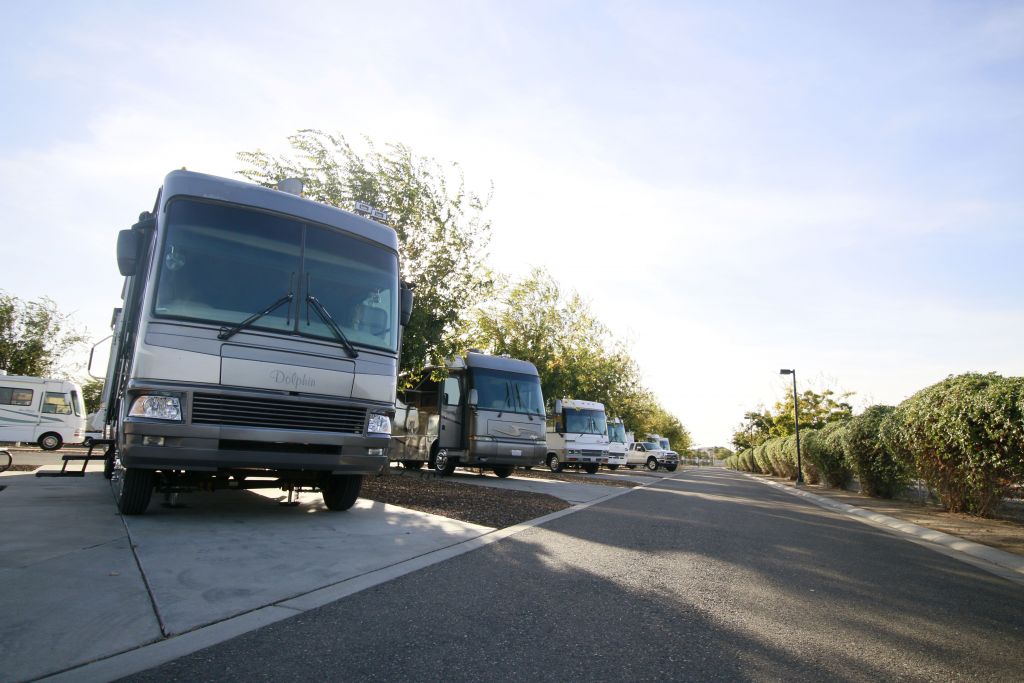 Club Rates and Services
RV groups and clubs are welcome! Our club discount rate is a daily site fee of $66 per night. Ask about a complimentary olive oil or wine tasting for your group or RV club. Please inquire when you make reservations for your group. Reserve 10 or more sites and we'll give the wagonmaster a free site!
---
Club House and Services
We have a large 2,100 sq ft. club room which is available to groups. The club room can be reserved in advance by contacting us. A refundable cleaning/security deposit of $100 will be collected.
The large club house has a room partition divider, two kitchens, two bathrooms, two patios, and barbecue grills. Visit our Gallery page for more club room photos.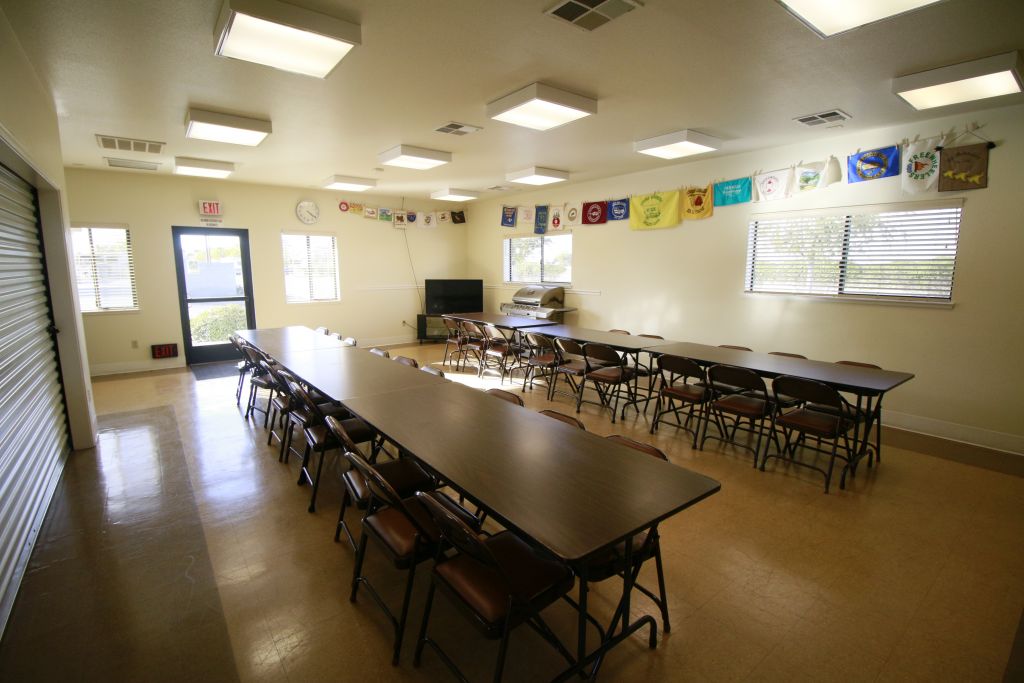 ---
Check-In 12pm  |   Check-Out 11am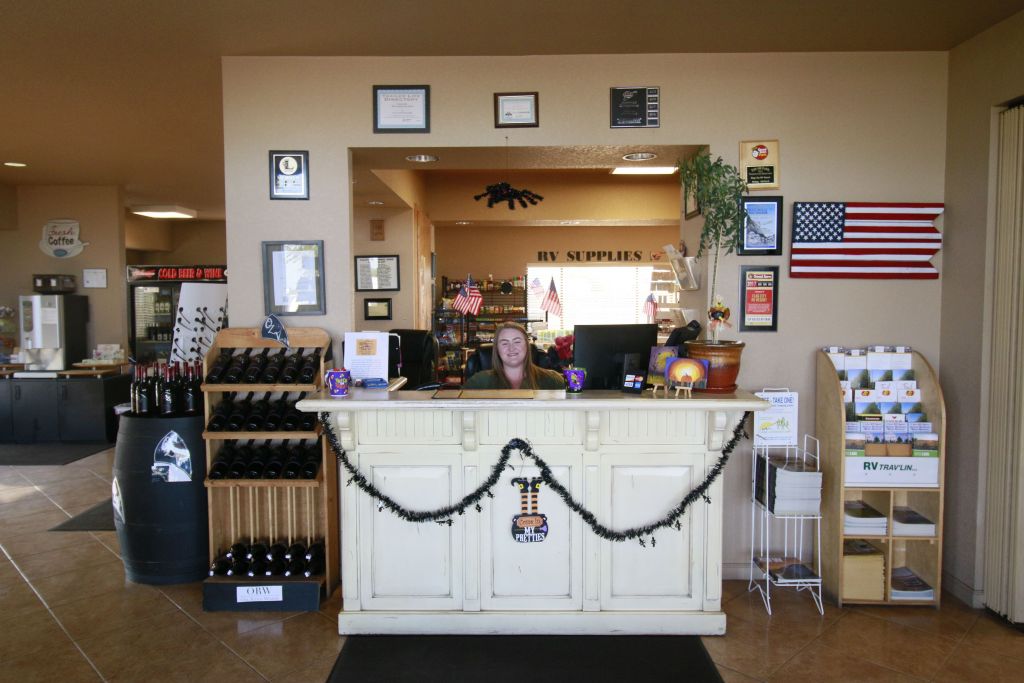 Office Hours
Mon – Thur 8am – 8pm
Fri & Sat 8am – 9pm
Sunday 8am – 4:30pm
Laundry Hours
Sun-Thur 8am – 8pm
Fri & Sat 8am – 9pm
Propane Hours
Quiet Hours